Celebrating Prince Kuhio Day in Maui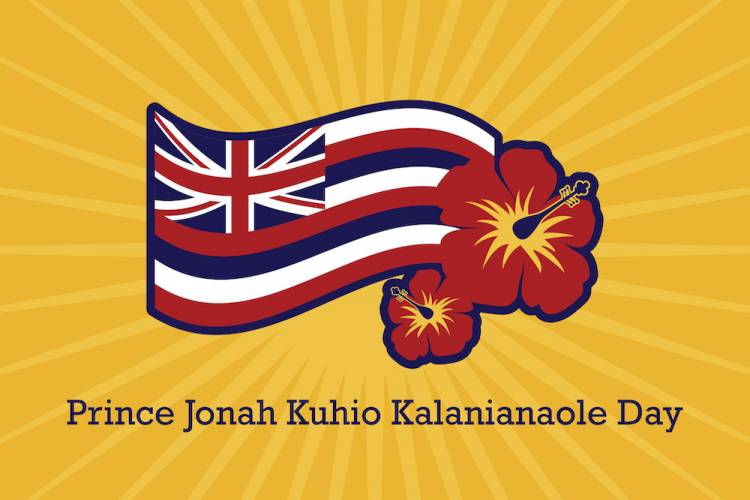 Prince Kuhio Day is an annual statewide holiday celebrated on March 26th, the birthday of Prince Jonah Kūhiō Kalanianaʻole. Prince Kuhio was heir to the throne of the Kingdom of Hawaii and an integral part of Hawiian history and he is a well-loved figure amongst Hawaiians. This year, Prince Kuhio falls on Sunday, March 26th but will be observed on Monday, March 27th, 2023. 
About Prince Kuhio  
Prince Kuhio was born in Koloa on the island of Kauai on March 26, 1871, and was heir to Kaumualii, the last ruling chief of Kauai. The Kingdom of Hawaii was overthrown in 1893 by American and European businesspeople and lobbied for the annexation of Hawaii. Prince Kuhio took part in the 1895 Wilcox Rebellion in an attempt to reclaim the throne, however, the attempt was unsuccessful, and Prince Kuhio was charged with treason and jailed for one year.  
After serving the full sentence, Prince Kuhio and his wife went on a self-imposed exile and traveled to the mainland and Europe. They later returned to Hawaii in 1901, where Prince Kuhio began his career as a devoted statesmen for the Hawaiian people. He served from 1903 until his death in 1922.  
Prince Kuhio's accomplishments as a congressman included championing the Hawaiian Homes Commission Act, introduced the Hawaii Statehood Act, established the Hawaiʻi Volcanoes National Park and Haleakalā National Park, and many other things. 
How to Celebrate Prince Kuhio Day in Maui 
You'll find events big and small celebrating the People's Prince in Maui. One way to pay tribute to Prince Kuhio is by learning about his legacy and contributions to Hawaii.  
In Maui, typically there are Prince Kuhio Day events and activities at the Banyan Tree in Lahaina that are open to the public and perfect for all ages. If you happen to find yourself in Maui during Prince Kuhio Day, we highly recommend attending one of these events during your Maui vacation.