I Go Maui Commitment to Clean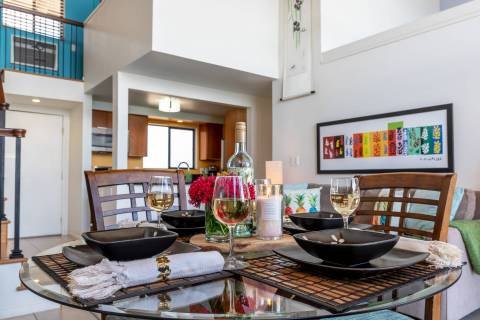 At I Go Maui, we have always maintained the highest standards for cleanliness. Our top priority is to provide a safe and clean environment for our guests, homeowners, and staff. As proud partners of Marriott Homes & Villas Program, we use CDC approved products provided by Ecolab and follow guidance and protocols that align with Marriott's high standards and commitment to clean. That means that our properties are thoroughly cleaned, disinfected, and cleaned again before your arrival. Our cleaners follow an extensive checklist to ensure your accommodation is cleaned and sanitized with great care and thoroughness.
Members of our team have achieved the Vacation Rental Housekeeping Professionals (VRHP) and Vacation Rentals Management Association's (VRMA) "Safe Home" Certification. These top industry organizations created specific cleaning guidelines and protocols. 
Supreme Cleaning Protocols
Marriott Standards and Ecolab
I Go Maui uses products and protocols that align with Marriott's Clean Commitment. With guidance from Ecolab, the global leader in infection prevention solutions for the hospitality industry, we are committed to providing our guests with the safest environment possible. 
Our cleaners follow an extensive cleaning and disinfection checklist. Special attention to sanitizing high touch surfaces including but not limited to, doorknobs/handles, light switches, electronics (remote controls, telephones, TVs, clocks), kitchen appliance knobs, handles, and frequently used surfaces, bathroom surfaces , and entryway area.
The Five-Step Cleaning Process
Prepare - Our cleaners wear protective equipment and properly ventilate the accommodation prior to beginning the cleaning process.
Clean Dust and Debris - First, our cleaners will remove germs and dirt from surfaces. It's important to complete this step before sanitizing the accommodation. Take out the garbage, wash all linens, wash all dishes/empty dishwasher, dust/sweep/vacuum, clean all surfaces with soap and water, and clean all soft surfaces. 
Sanitize with Disinfectant - all hard surfaces and high-touch areas. Let the disinfectant stay wet for the specified length of time and allow to air dry. 
 Room-by-Room checklists - to ensure that all areas have been cleaned and sanitized. 
 Reset - empty and sanitize the vacuum cleaner, set out the "welcome kit" of cleaning supplies, safely remove items used to clean the accommodation. 
Mid-Stay Cleaning Services 
We currently provide the following Mid-Stay cleaning service upon request in advance. Please carefully review the following:
 
** Must be requested and purchased prior to arrival for scheduling. Cancelations must be made prior to arrival. Canceling during your stay, there is no refund. If requested during your stay, services may not be available. Must allow for 1 week notice and paid for at the time of scheduling. No cancellation, No refund. 
 
** If there is a special requested date we will do everything we can to try and accommodate. We will submit your request and notify you of the date and time of service. 
 
** Services are provided between 9 a.m.-3 p.m. Mon - Fri. 
 
**Accepted methods of payment (credit card or mailed check) 
 
$275.00 "MID-STAY FULL CLEAN" just like you experienced upon arrival! Includes a complete full service clean including washing of all linens and bed changing.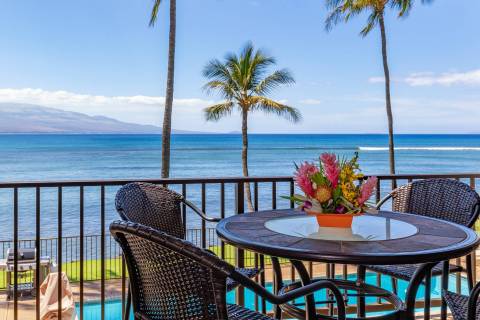 Book with Peace of Mind
At I Go Maui, our goal is to ensure a high quality and level of standards in order to exceed guest expectations which is why we employ the best team members to manage, clean, and maintain our properties to the highest standard.  We are happy to provide our guests with clean, well maintained vacation properties in Maui.