Maui Restaurants to Create and Utilize Outdoor Dining Spaces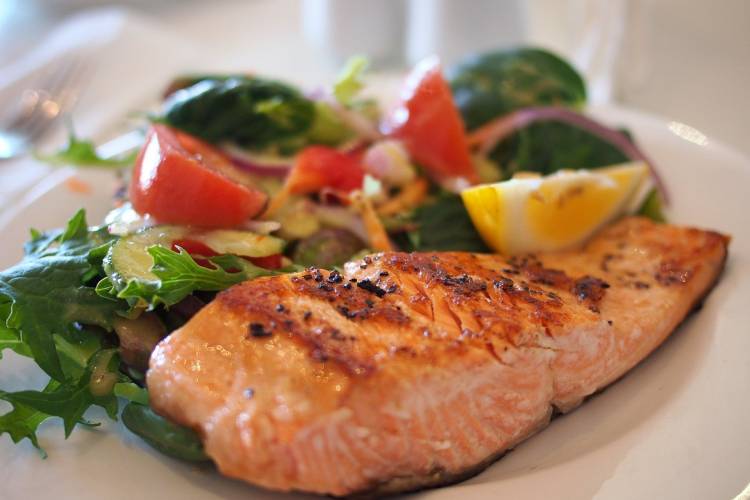 Under a new directive issued by Mayor Victorino, restaurants in Maui will now be able to create and use outdoor spaces to allow for more customers to dine while maintaining physical distancing and Covid safety protocols. This is great news for an industry that's been hit hard by the pandemic. If you're planning to visit Maui in the next few weeks and months, dining at a local restaurant is a great way to show your support for a place that we all cherish and love. 
If you're not comfortable with dining at a restaurant, many of Maui's restaurants are offering curbside pickup and delivery so that you can still enjoy a delicious meal in the comfort of your home. For an extensive list of restaurants that are open on Maui, visit Maui Now.
Restaurants That Are Open on Maui
Enjoy farm-to-table cuisine in Lahaina at Pacific'o. Chef Decio DeCoasta creates meals inspired by land and sea. Serving up fresh ingredients from local farmers and fishers, the dishes at Pacific'o will have your mouth watering. Stunning views of the Pacific greet you as you dine oceanside - grab a spot during sunset to catch the best views of Maui!   
Open Monday, Thursday-Sunday from 5 PM to 8:30 PM. Reservations are recommended, walk-ins welcome but spots are limited. To make a reservation online, visit Pacific'o Maui. Takeout is also available. 
Casanova on Maui offers authentic Italian cuisine in Makawao town. Treat yourself to menu items like homemade pasta tossed with fresh clams in white wine, garlic, and shellfish broth or the "Catch of the Day." Casanova is also now serving Sunday Brunch from 10 AM to 1 PM. Dig into crispy Italian prosciutto benedict or a breakfast pizza.   
Open Monday – Sunday, 5 PM to 9 PM and Sundays, 10 AM to 1 PM. Takeout is also available.   
Beach Bums BBQ & Grill is known for its spectacular harbor views and tasty BBQ. Serving breakfast, lunch, and dinner, it's a great spot for those looking for a quick bite to eat while in Maui. The menu includes a variety of items ranging from BBQ, seafood, vegetarian meals, and more. For those who prefer to dine outside, Beach Bums BBQ & Grill's large outdoor seating arrangement allows diners to spread out and enjoy their meals.   
Open daily from 8 AM to 9 PM, with Happy Hour from 3 PM to 6 PM.  
Experience Maui coastal cuisine at 5 Palms Restaurant which overlooks Keawakapu Beach in Maui. Fresh ingredients from the Hawaiian waters and local farms allow for an authentic taste of Maui. Come watch a stunning Maui sunset while dining on authentic Maui cuisine.  
5 Palms serves breakfast, lunch, and dinner and is open 7 days a week from 8:00 AM to 2:30 PM, 3 PM – 9 PM with Happy Hour from 3 – 5 PM and 9 – 10 PM. Open for dine-in, takeout, and delivery. 
Diamonds Ice Bar & Grill serves great traditional pub fare like burgers, fish 'n chips, chicken wings, seared ahi, and more. The extensive menu includes something for everyone – you can even order from a Football breakfast menu for those earlier games.
Wanting to catch your favorite team on the screen? Diamonds Ice Bar's big-screen TVs all around the bar make it easy to catch a game while on vacation.  
Open from 11 AM – 11 PM Monday thru Friday, 7 AM – 11 PM Saturday, and 8 AM – 11 PM Sunday. 
Start Planning Your Maui Vacation with I Go Maui 
While things look different than past years, there are still plenty of things to do and see while being safe during your Maui vacation. Enjoy a romantic dinner for two as the sun sets over the Pacific at 5 Palms Restaurant or seek solitude on one of Maui's many spacious beaches.
I Go Maui offers condos in resorts like Milowai, Makani A Kai, Hono Kai, Island Sands, and more. Spend the day exploring Maui and then come back and relax in one of our luxurious Maui vacation rentals.