Maui Travel Guide - Packing Tips for Visiting Maui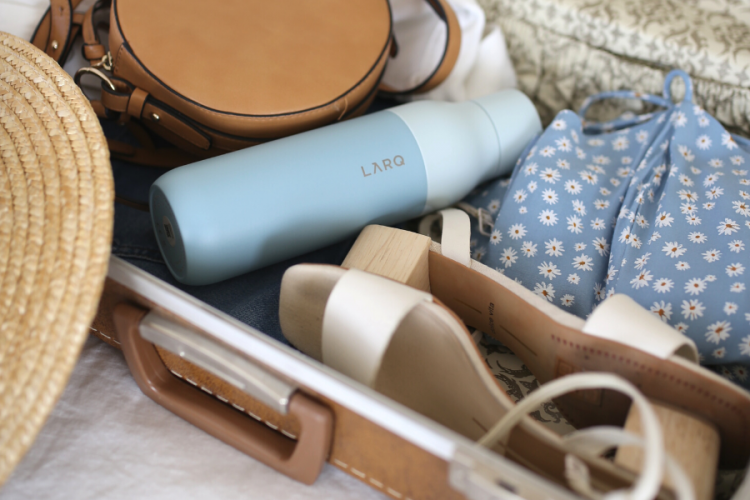 Headed to Maui and wondering what items you'll need to pack? Here are a few things to consider bringing on your Maui vacation. This list is in no way an exhaustive or complete list but is intended to help you think through what you may need.
Tips for Packing for Your Trip to Maui
Consider the weather and time of the year you'll be visiting
Take into account the activities you'll be doing during your vacation
Consider your must-haves and leave room in your suitcase for any souvenirs you want to bring back!
Clothing Items to Pack
While the temperature remains warm year-round in Maui, it's always good to be prepared in any event. Here's what we recommend to pack in your suitcase regarding clothing:
Active Wear - Whether you're hiking the mountains or want to workout on your Maui vacation, packing some running shorts, t-shirts, running/hiking shoes, is a great way to be prepared for all the adventures you will embark on! 
Sweatshirts - While daytime temperatures tend to stay in the 70s and 80s, the evenings can sometimes be a little cooler, so bring a sweatshirt for that extra warmth. This wll also come in handy when you're hiking at higher elevations where temperatures typically are colder.
 Sundresses, Aloha Shirts, or Nicer Daytime/Evening Attire - For those lunches or dinners at upscale restaurants ( or even if you just feel like dressing up!), packing a few outfits for nicer events is a great idea.
Rain Jacket - If you're arriving in late October-December, you can expect to see a little more rain on your trip than the summer months so pack a rain jacket to keep you dry from those random shower storms.
Flip Flops, Water Shoes, and Sandals - You'll want to pack a variety of open-toed shoes for your trip. Whether for a quick walk to the beach, lunch at a laid-back, causual eatery, or adventuring at the waterfalls, having shoe options is the way to go.
Bathing Suits/Swim Trunks - You can't come to Hawaii and not pack a swimsuit! We suggest bring a few swimsuits if you think you'll be in and out of the water a lot. Then you've got a dry one to slip into if the other one is still wet.
Other Essentials to Pack
Sunglasses - Make sure to pack protection for your eyes! We again suggest bringing a few pairs of sunglasses in case you lose any. 
Reef Safe Sunscreen - Protect your skin from the sun! Reef-friendly sunscreen is a must on your Maui vacation. Make sure to reapply every few hours or after you get into the water to avoid getting sunburnt. 
Camera - Whether you prefer to snap all your vacation photos on your phone or with a camera, you'll want to capture memories of your vacation in the Valley Isle. 
Snorkel Gear - Spend your days snorkeling and spotting Maui's sea life! Having your own snorkeling gear is convenient, but if you can't fit it into your suitcase, you can always rent from a local shop.
Escape to Maui this Fall!
We hope that our packing guide has given you some ideas on the essential to pack for your fall Maui vacation! If you haven't booked your Maalaea Bay vacation rental, browse our selection of beachfront and oceanfront vacation condos for your Maui getaway. We can't wait to welcome you!