What You Need to Know About Lei Day in Maui
Lei Day is one of the biggest celebrations of Hawaiian culture and has been celebrated for over 85 years. On the 1st of May, Hawaiians gather and share the Aloha spirit with one another through this longstanding tradition. Those who live in Hawai'i typically only wear lei on birthdays, anniversaries, graduations, weddings, or when family/friends visit from the mainland, but on May 1st, nearly everyone wears a lei to celebrate love and appreciation. 
How Did Lei Day Begin? 
In the 1860s, Kilauea volcano was a major attraction for adventure travelers which brought many to Hawai'i. Lei vendors would set up their businesses near the boat dock to welcome visitors and as a result, this began a tradition of greeting guests with lei upon their arrival.  
In the mid 1920's, Don Blanding of the Honolulu Star Bulletin suggested the idea of Lei day. He along with columnist Grace Tower Warren decided to celebrate Lei day on May Day. She is credited with coming up with the phrase "May Day is Lei Day." 
What is Maui's Flower?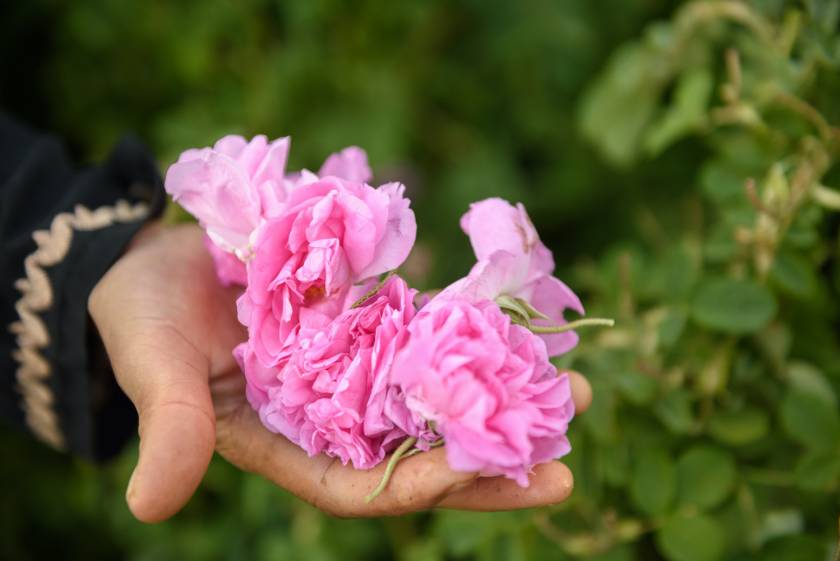 Each island in Hawai'i is represented by a different lei. Maui's lei is the Lokelani rose, also known as the pink damask rose. It was brought to the New World by the Spanish and introduced to Hawai'i in the early 1800's. 
Maui Lei Day Events 
Lei Day Heritage Festival at Hale Hōʻikeʻike 
Maui's Bailey House Museum will be hosting its annual Lei Day Heritage Festival (https://mauimuseum.org/events) on May 1st with a lei contest, entertainment from Jordan Soon, STBA ADT, Kū I ka Wa, and Uncle George Kahumoku, and more fun activities! This is the perfect way to celebrate May Day is Lei Day with family and friends. Those entering the contest have until April 30th to submit their applications. The main event will be held on May 1st from 10am – 2pm. The gift shop and museum will also be open.