Check Out These Recently Upgraded Properties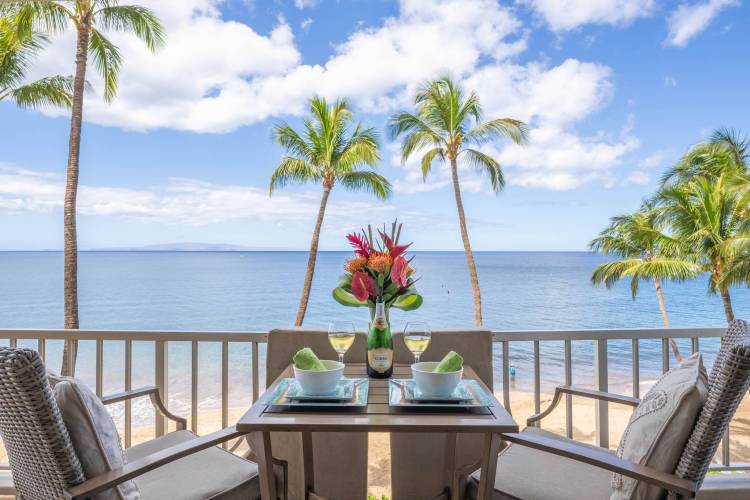 If you're still on the hunt for the perfect Maui vacation rental, several of our vacation properties have gone through recent upgrades! We are very pleased with the end results and we think you will love it too. View our recently upgraded properties below or search our entire inventory of Maui vacation rentals.
Secure your getaway to the Valley Isle and get ready to make amazing memories with family and friends.
I Go Maui Vacation Rentals with Recent Upgrades
Kanai A Nalu 119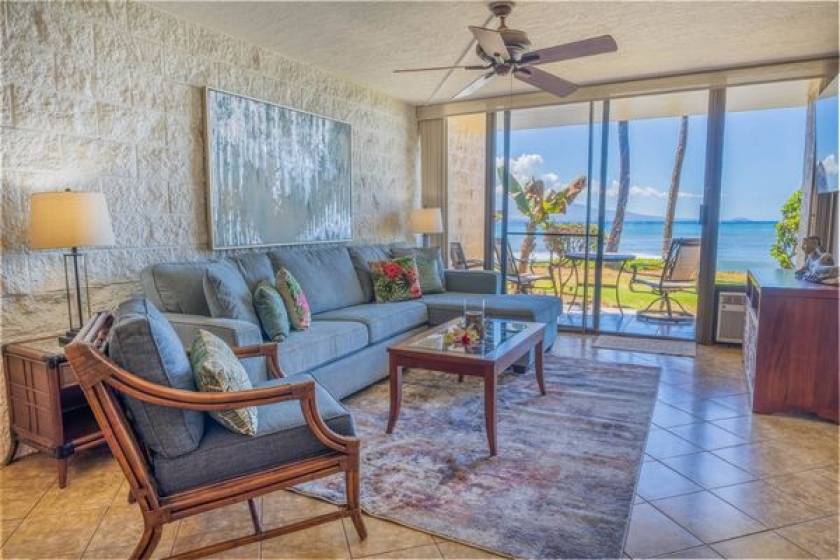 Enjoy gorgeous views and new living room furnishings in Kanai A Nalu 119. You're just 30 feet from the ocean and the Kani A Nalu community amenities including a beachfront pool! 
Nani Kai Hale 409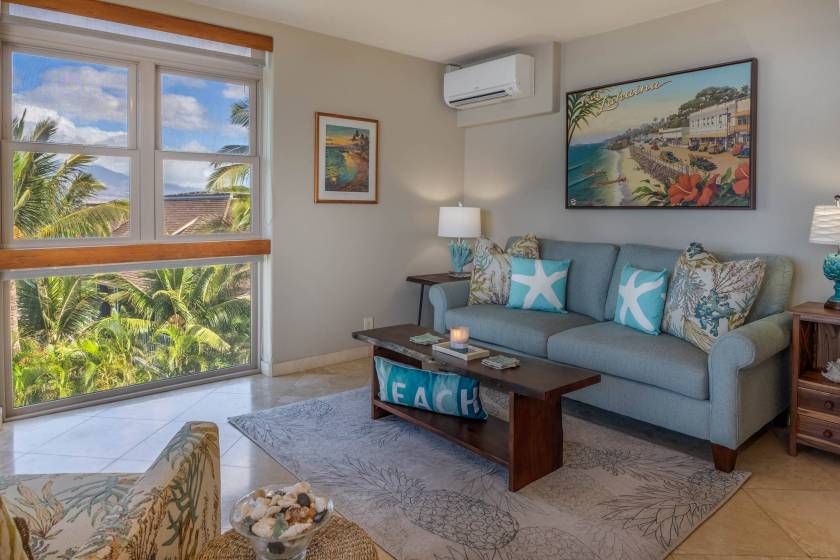 Nani Kai Hale 409 is a beautiful 1 bedroom, 2 bath unit that has been upgraded with new living room furniture. Cozy up on the couch and catch up on your favorite show in the living room after a day exploring Maui, or hang out on the private lanai and take in the ocean views. Whatever you choose to do, you'll love it here.
Makani A Kai B9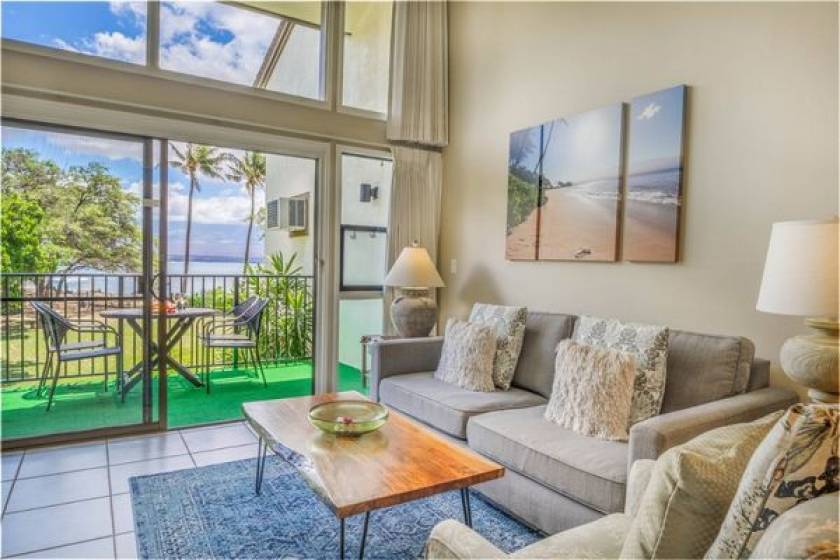 You'll sleep comfortably at Makani Kai B9 as new bedroom furniture has been placed in this gorgeous beachfront unit. You can take advantage of direct beach access and incredible views of Maalaea Bay from your private lanai. 
Island Sands 500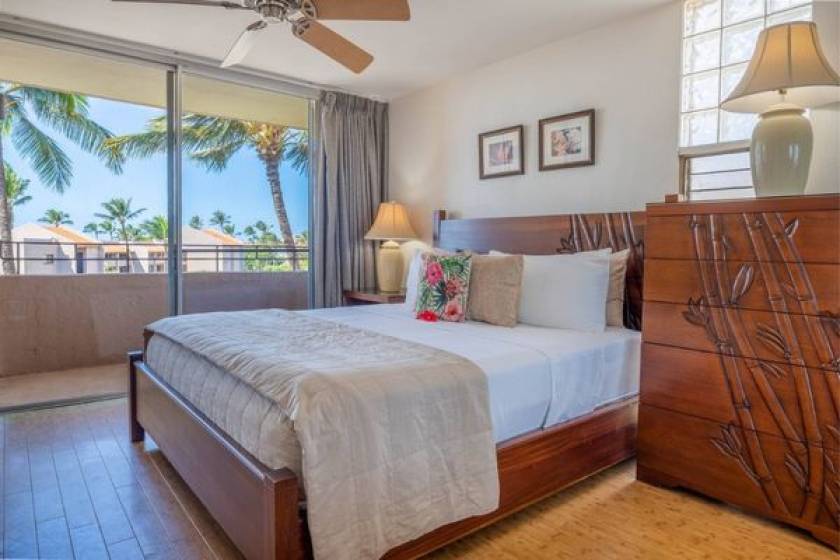 Island Sands 500 boasts gorgeous views of the ocean and west Maui mountains. And now guests can enjoy the new decor and split system AC to cool off during the hotter months. 
Lauloa 409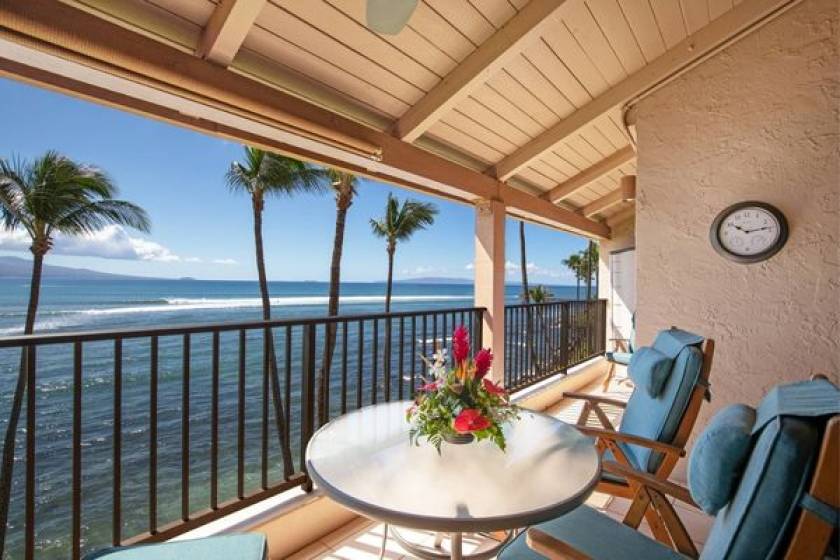 Lauloa 409 is a gorgeous 2-bedroom, 2-bath property. This top floor condo has been nicely remodeled and has split system AC throughout the condo to ensure you stay cool during your visit. 
Lauloa 410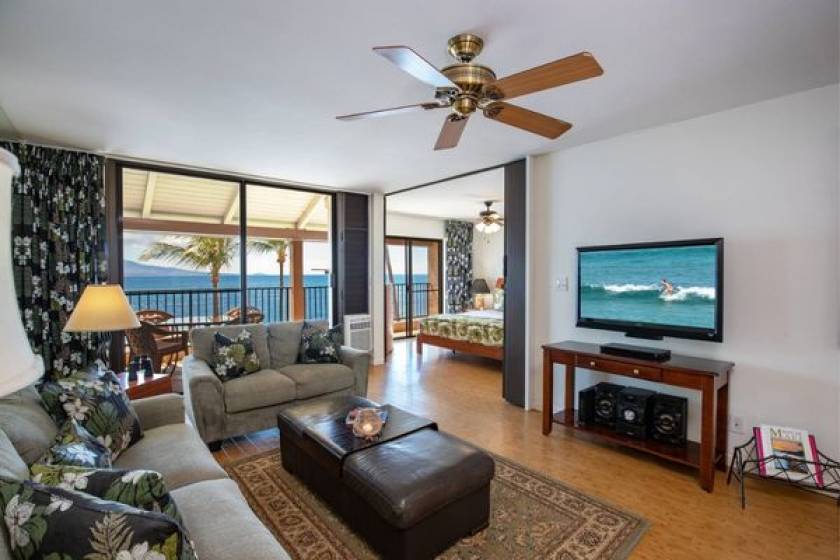 Lauloa 410 has recently been upgraded with a new split system AC to keep you comfortable during your stay in Maui. Guests will also love the views from the private lanai and the condos central location. 
Hono Kai A12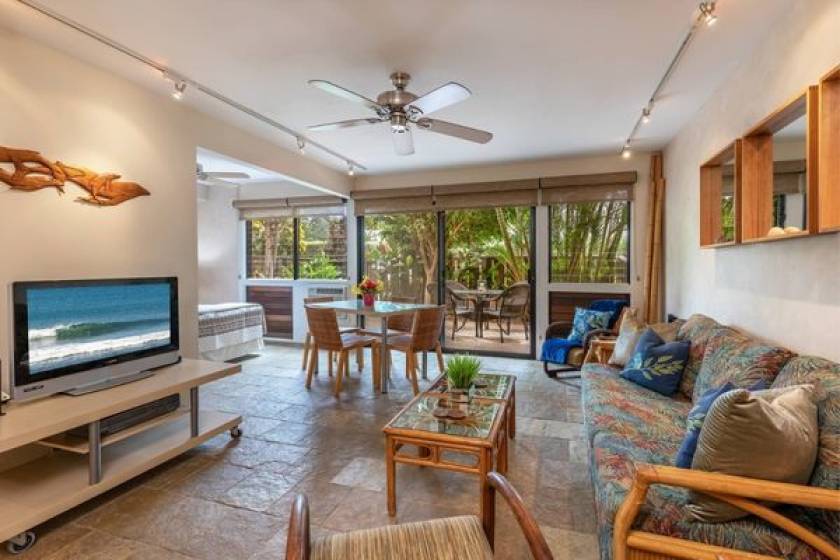 Recently remodeled, this gorgeous garden-view unit features a bedroom suite with a new comfy king size bed, updated kitchen, upgraded bathroom, and new paint throughout the condo. 
Kanai A Nalu 212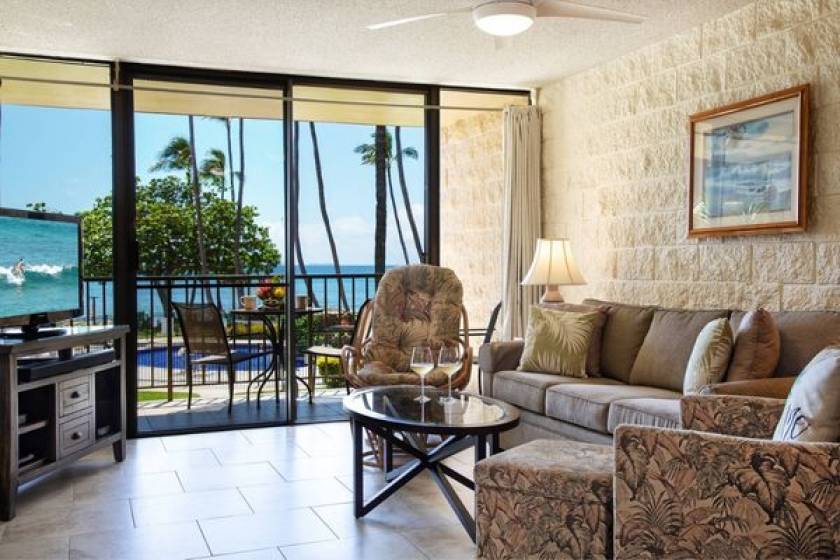 Enjoy new furnishings in the both the living room and master bedroom during your stay at Kanai A Nalu 212. Take a dip in the pool, or head down to the beach for a lazy beach day. This is the perfect homebase for your Maui adventures.
Lauloa 204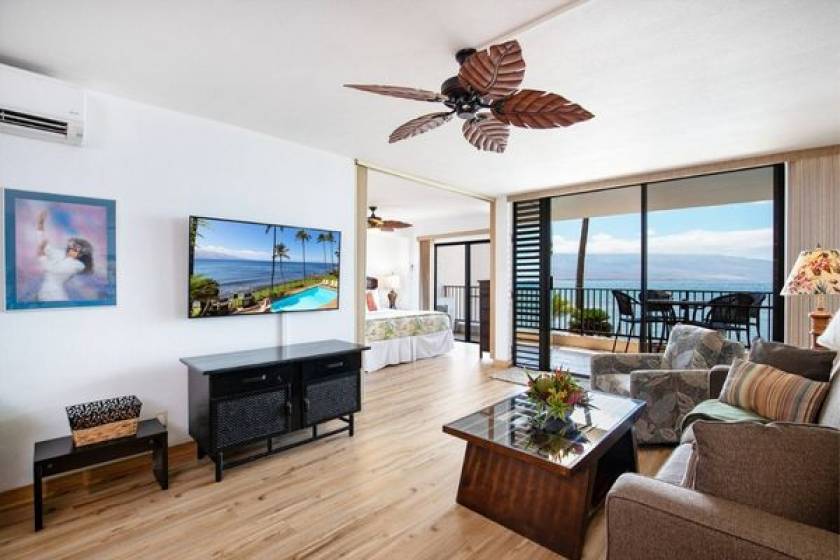 You'll find everything you need for your stay at Lauloa 204. Hang out on the private lanai with a mai tai in hand and look out at the beautiful views of Maalaea Bay from the comfort of your own rental. This property recently received new living room furniture so that you can rest comfortably after exploring the area!
Lauloa 304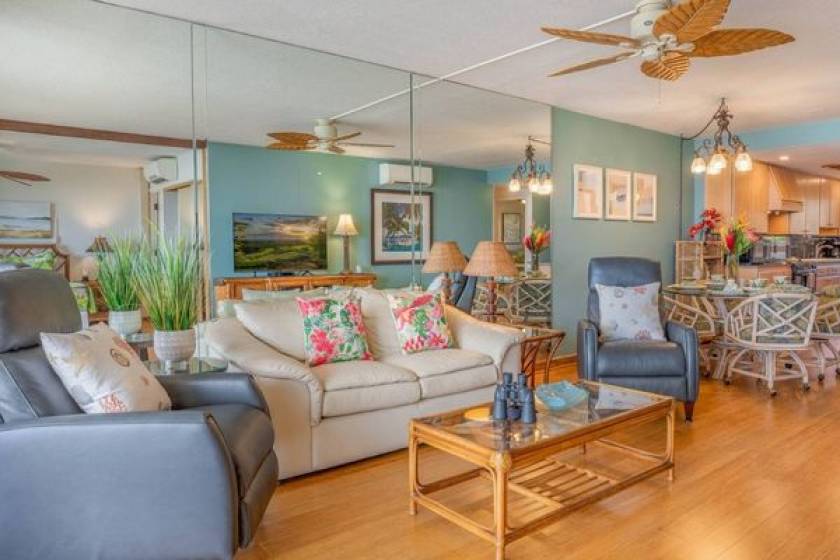 Enjoy breathtaking views of Maalaea Bay, the grand volcano Haleakala and the sparkling Kihei lights at night, all from the comfort of your private lanais off the master and living room. Lauloa 304 now boasts new living room chairs so that you can catch up on your latest book or tv show in maximum comfort.
Maalaea Kai 212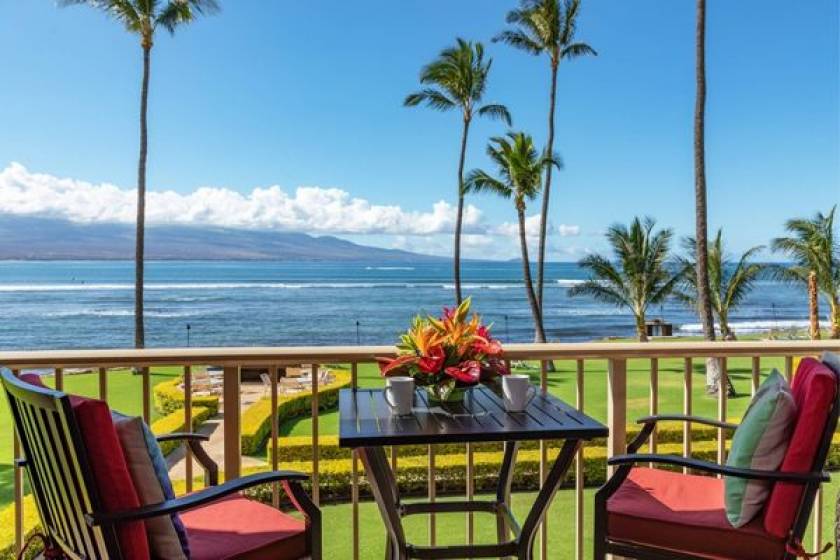 If you prefer to spend most of your time enjoying the fresh air, then you'll want to take advantage of Maalaea Kai 212's most recent upgrade - new lanai furniture! Sip on your morning coffee or your afternoon beverage while taking in incredible views of the bay.
Maalaea Kai 307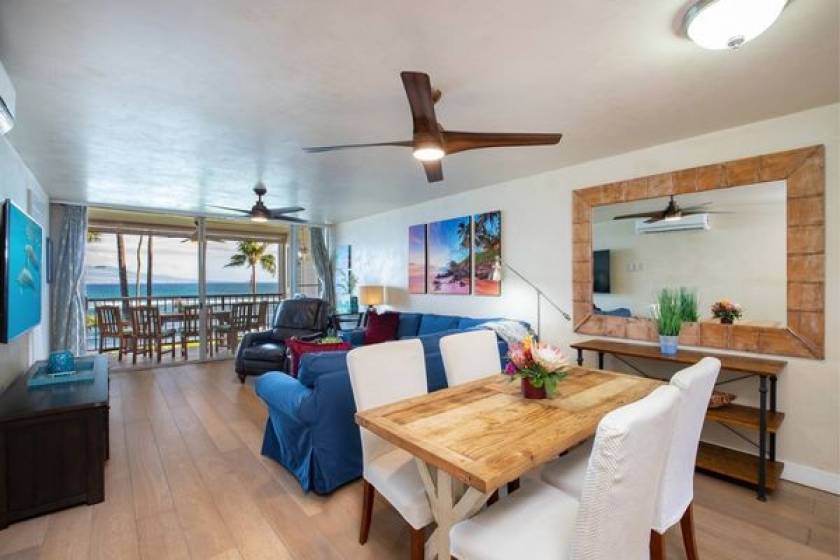 One of Maalaea Kai 307's biggest takeaways is the view from the private lanai. With it's newest upgrade of new lanai doors, accessing some of the best views on your vacation will be a breeze. 
Milowai 302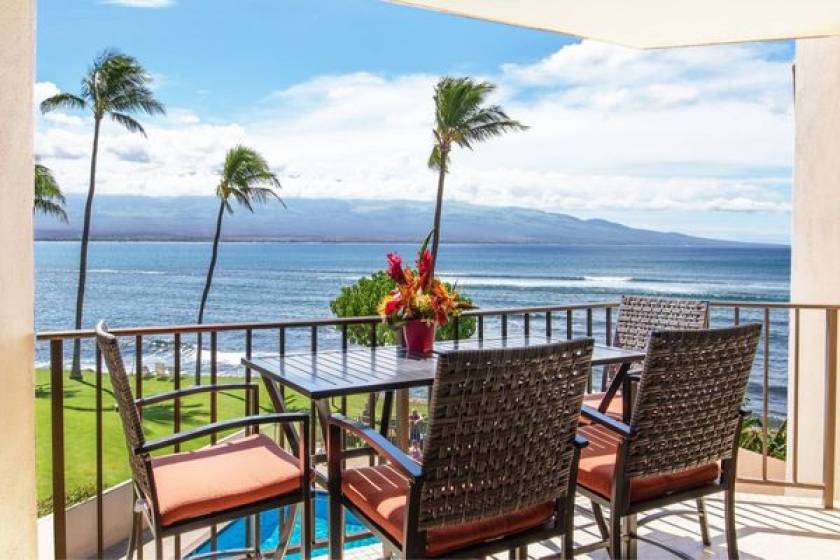 Enjoy breathtaking ocean views from this 3rd floor unit. Milowai 302 has upgraded its flooring so you'll enjoy an updated, fresh look.