What You Need to Know About Iao Valley State Park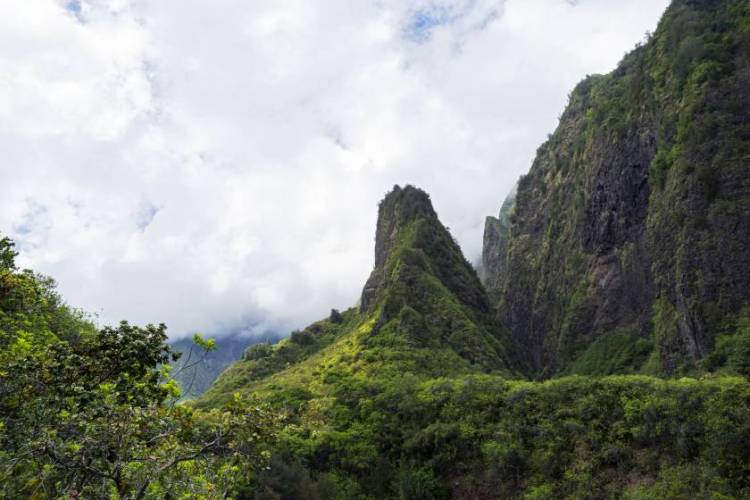 Iao Valley State Park aside from offering gorgeous views of Maui, is a site of historical significance in Maui. In 1790, King Kamehameha I fought with Maui's army in the Battle of Kepaniwai to unify the islands. While Maui had the advantage of using Iao Needle as a lookout, Kamehameha was able to defeat the Maui army that changed the course of Hawaiian history. 
Located in Central Maui, the Iao Valley State Park offers outdoor enthusiasts a chance to explore Maui and its natural beauty. The park is 4,000 acres and 10 miles long leaving plenty to be admired, with the most popular attraction in the state park being the Kuka'emoku (Iao Needle). There is a paved 0.6 walkway that takes you to scenic viewpoint . It is best to visit this specific attraction in the mornings as clouds can sometimes settle, obstructing the views.
Iao Valley State Park offers minimal hiking trails with the main trail being the Iao Needle Lookout Trail and Ethnobotanical Loop. As of April 21, 2021, visitors at Iao Valley State park must purchase both an entrance and parking fee (not applicable for HI residents). Non-residents must pay a $5 admission fee and a $10 parking fee. Children three and under are free.
Plan Your Maui Visit with I Go Maui Vacation Rentals
Planning a vacation to Maui? Let our team help guide you on the best places to see, our favorite spots to dine, and much more! We offer a wide selection of Maui vacation rentals from oceanfront condos to condos in Maui's coveted resort communities. Browse our rentals online or call our team of experts at +1 808-280-8226 to begin planning your Maui getaway!